Service
Growth Strategy
We help develop and implement a growth strategy to achieve rapid growth, together with your team.
We achieve quick results by applying proven strategies.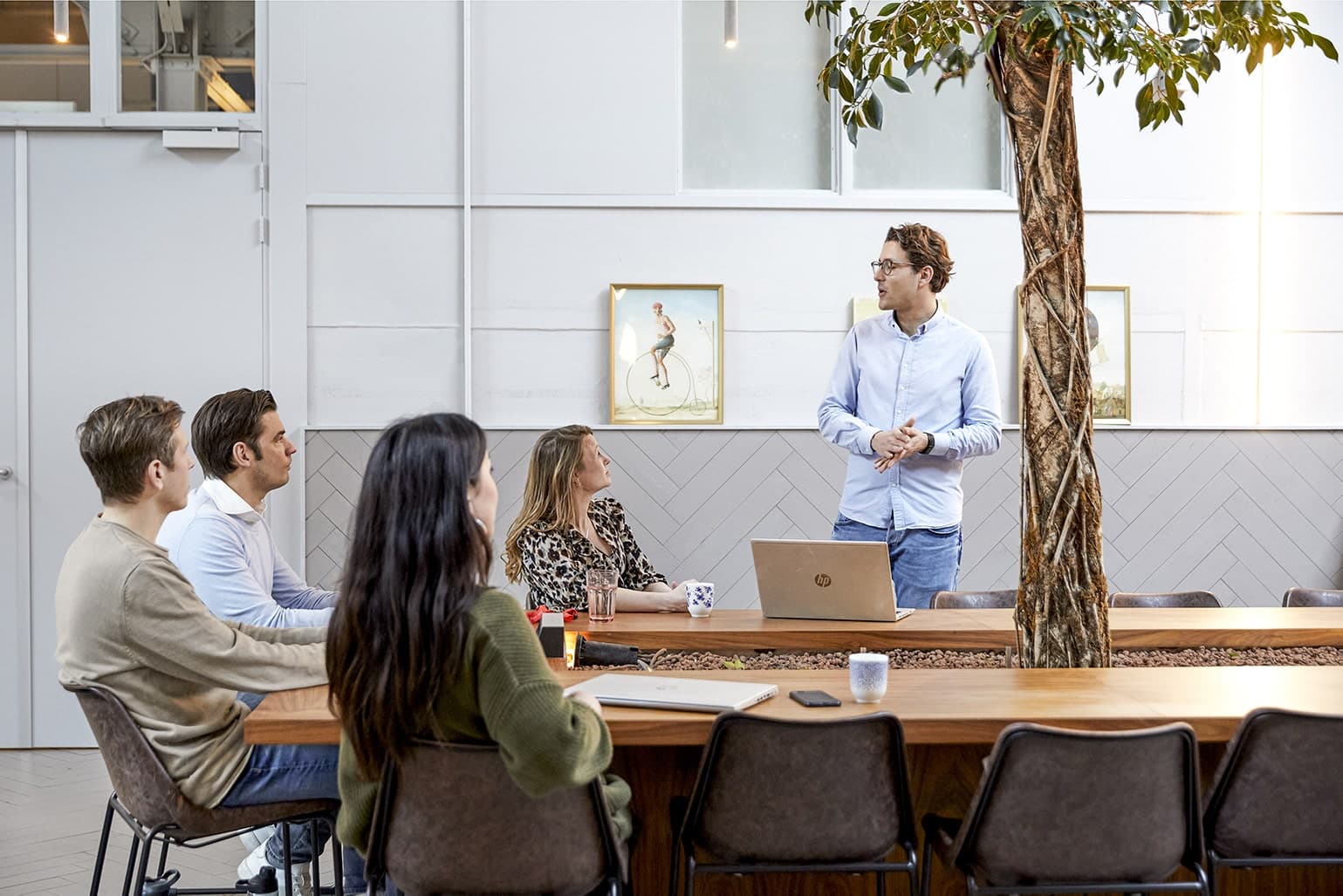 Part of your team

More than 15 years of experience in (digital) marketing, data, and technology

Data-driven approach

Test and learn
Our approach
Growth marketing focuses on acquiring and retaining customers through continuous testing and improvement of every step in the customer journey. With growth marketing, you can achieve quick results by testing many different (proven) strategies and making data-driven decisions. Growth marketing is perfect for optimizing all marketing funnels, connecting to new channels, tapping into new customer segments, validating new propositions, or testing in new markets.
A crucial aspect of growth marketing is the continuous testing and optimization cycle of marketing efforts. This is done through A/B testing, where different versions are tested to determine which is most effective. Based on these findings, the campaign can be further improved and optimized to achieve better results.
The ultimate goal of growth marketing is to achieve steady growth through continuous improvement of marketing strategies. This requires a data-driven approach and the use of different channels to attract and retain customers. By constantly repeating this cycle, a business can grow and remain successful in the long term.
4-step plan
Goals

We start by (re)defining the strategic goals. A Growth strategy only adds value when it is linked to the short, medium, and long-term business goals. During this step, we collect and/or define these goals. This includes the organization's revenue targets, as well as a breakdown of the P&L to, for example, leads, new customers, customer retention, or churn.

Analysis

We analyze current and historical (marketing) efforts, target audiences, market, and competition. This includes analyzing all current channels, analytics, and other data-generating subjects. Additionally, we have access to tools that can analyze the market and benchmark your current efforts against that of the competition. We analyze audience data to uncover opportunities.

Implement growth structure

We implement a growth marketing structure and approach that is fully tailored to your organization or team. If a methodology is already in use, we ensure that our approach seamlessly aligns with it.

Continuous improvement

The major strength of growth marketing lies in its short-cycle approach. Rapid testing, analysis, and optimization provide you with the opportunity to achieve rapid growth. We are your partner at every step, analyzing and optimizing alongside you to continuously improve results.
In good company