Service
Data & actionable insights
We help to design and implement a first-party data (customer) strategy, that serves as an extension of your business and marketing strategy. From data collection to creating actionable insights.
Privacy and trust are enormously important, so it is essential to develop a good customer (first-party) data strategy.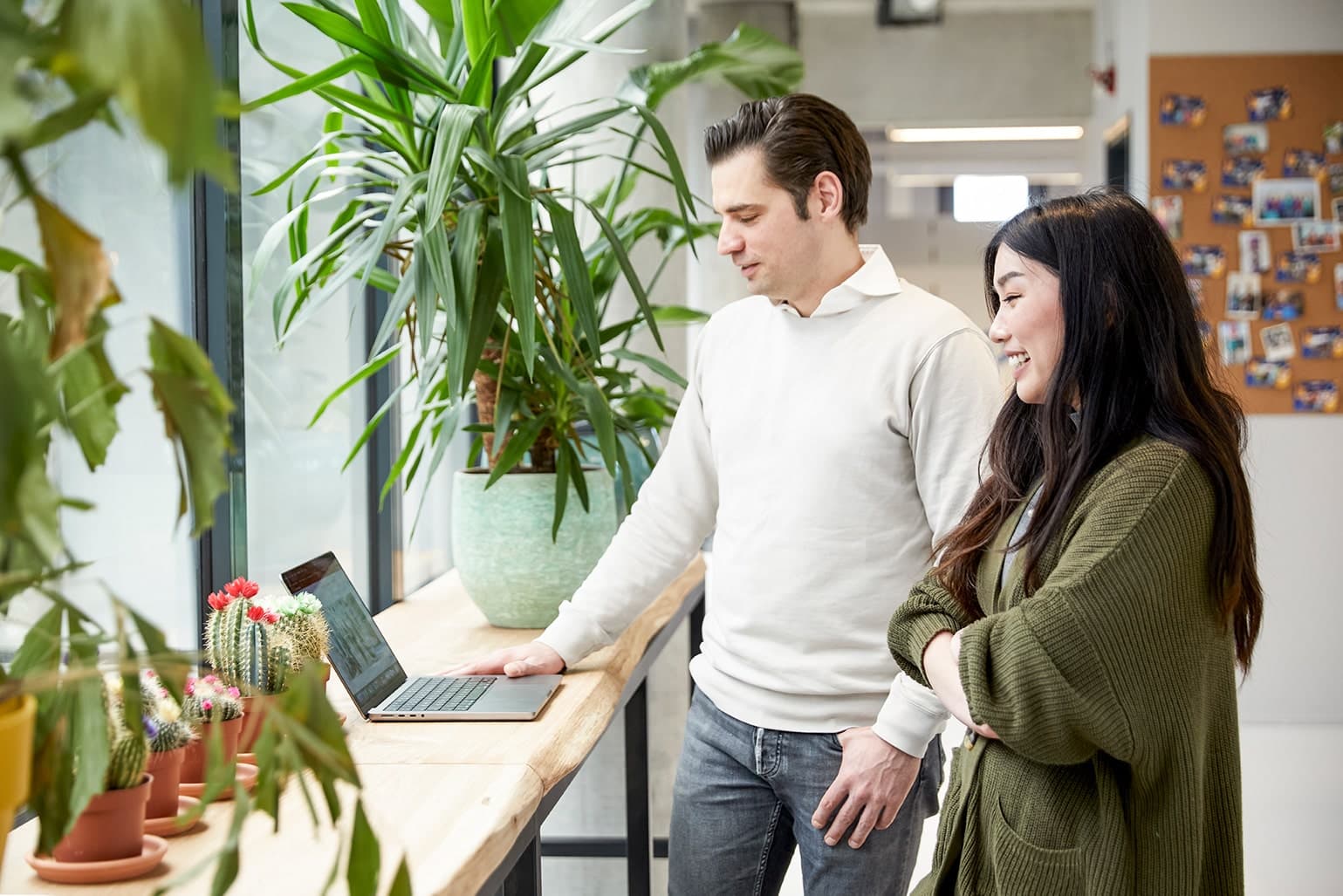 Focus on business value rather than technology

Providing access to modern systems and tools

15+ years of expertise in analytics/data platforms

Privacy by Design
The path to a data-driven organization
Data is an important part of daily decision-making. In a time where digital privacy plays a crucial role, this has an impact on the way companies should handle data (such as the use of third-party data). You must develop an up-to-date vision for collecting and using data.
However, it also offers many opportunities regarding the competition. An important requirement is that the data used is reliable, so that there is enough trust to make decisions based on the insights gained.
Becoming data-driven is not an easy task.
The great danger in this transformation is that the focus becomes too much on technology. The result is a long and expensive process that yields little value.
We help you set up the right strategy and infrastructure, tailored to the stage of your organization and in line with your marketing/service/digital marketing strategy, based on clear business cases. We help you develop, implement, and use the systems while creating actionable insights.
With our experience in both business and marketing, deep expertise in analytics, data, CDP, marketing automation, and cloud platforms, we can pragmatically and quickly create business value.
Our approach
Developing business case(s) & strategy.

The first step is to gather and define business use cases. How do these relate to the business strategy and main KPIs? These cases form the basis of the strategy and enable setting priorities for the rest of the process. This is done to create value as quickly as possible, without getting bogged down in technology and complexity, thereby preventing the project from stalling.

Design

Based on the prioritized business use cases, we collaboratively design the infrastructure and desired output. We create measurement and implementation plans, design dashboards, and/or support tool selection. We can also integrate new functionality into existing infrastructure.

It is important that we introduce phasing based on the previously established business cases to make the sub-projects manageable. It is also crucial that all relevant stakeholders are involved in this phase.

Implementation

With the implementation plan, a start can be made with actually realizing or improving the data infrastructure and creating insights. In many cases, this is an iterative process, where the implementation is expanded based on the business cases.

Monitoring & data quality

It is crucial to monitor the important processes, data sources, and dashboards to maintain data quality and thereby high confidence. We automate monitoring and alerts so that incidents can be resolved as quickly as possible.
In good company