Service
Marketing Automation & Activation
We assist in conceptualizing and implementing marketing activation use cases, setting up systems and processes, knowledge transfer, and assembling the right team.
We help you create value by developing marketing activation business cases, without getting bogged down in technical complexity.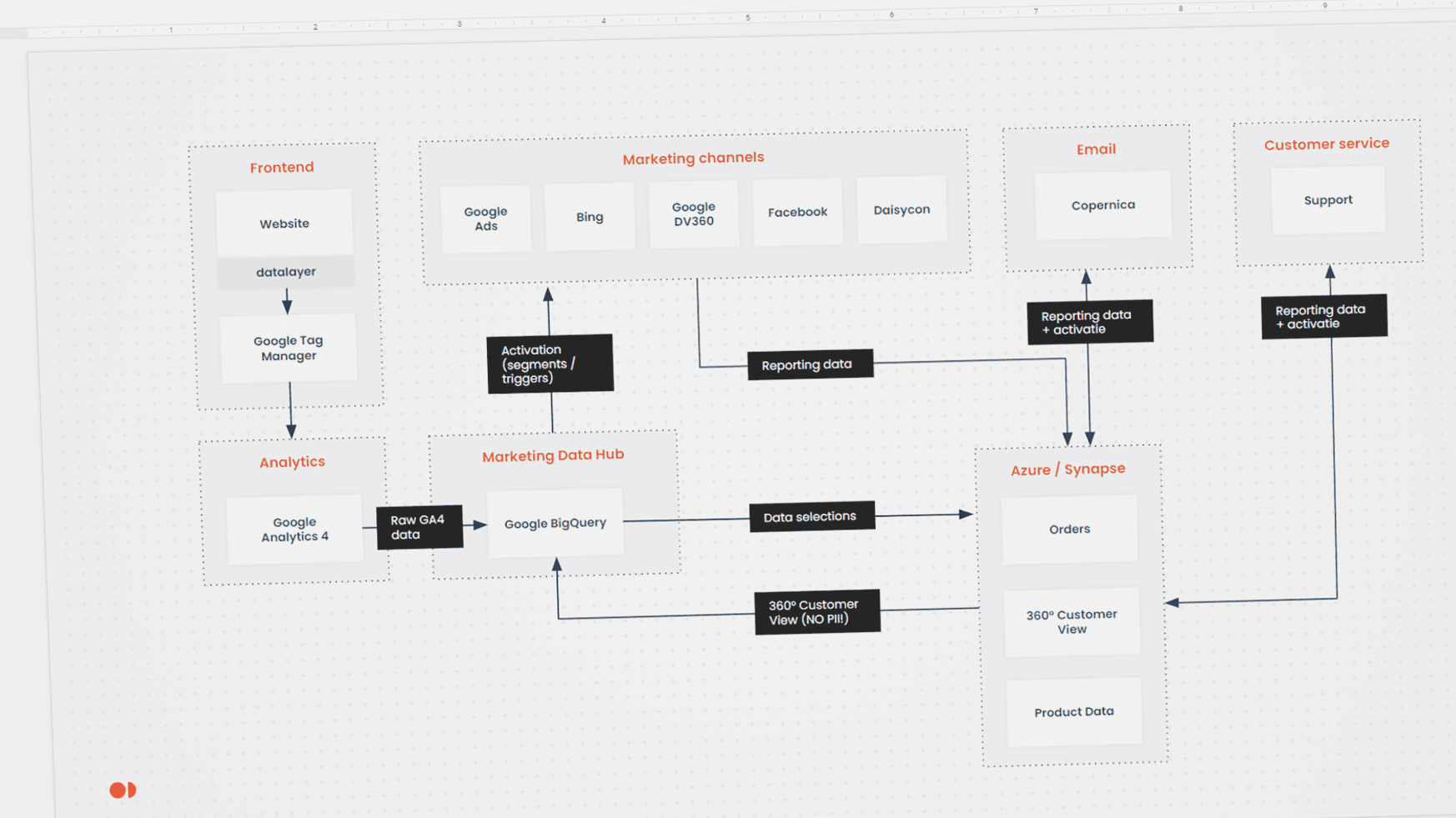 Focus on business value rather than technology

Focus on teams and processes

15+ years of (technical) expertise in Marketing Automation and Customer Data Platforms (CDPs)
Turning data into action
Moving from data to insights is one thing. But how do you optimize the use of these insights within your marketing channels and other (customer) systems?
We help you create value by developing and implement marketing activation business cases together, without getting bogged down in technical complexity.
The business case comes first.
We have extensive experience with marketing automation tools, Customer Data Platforms (CDPs), cloud (data) platforms, and other relevant tools. However, we always prioritize the business case over (yet another) tool or new technology. By taking a pragmatic approach, keeping the marketing strategy/service/digital marketing strategy and priorities in mind, we strive to achieve results as quickly as possible, optimize, and continue building.
Our approach
Developing business case(s)

Based on the prioritized business use cases, we jointly design the (technical) infrastructure. This can be done within existing systems or new systems. We also provide support for tool selection.

It is important that we introduce phasing based on the previously established business cases. This makes the sub-projects more manageable. It is also important to involve all stakeholders in this phase.

Design

Op basis van de geprioriteerde business use cases, maken we samen een ontwerp van de (technische) infrastructuur. Dit kan binnen bestaande systemen of nieuwe systemen. Ook ondersteunen we bij tool selectie.

Belangrijk is dat we fasering aanbrengen, op basis van de eerder vastgestelde business cases. Zo worden de deelprojecten behapbaar. Ook is het zaak is dat in deze fase alle betrokken partijen meegenomen worden.

Implementation & knowledge transfer

With the implementation plan, we can begin to actually realize the marketing activation use cases. This is often an iterative process, where the implementation is expanded based on the business cases.

Knowledge transfer to the organization is also an important part of this phase. This enables the organization to take ownership themselves.

Analysis & continuous improvement

Once the use case is up and running, it is important to analyze the results. Does it actually contribute to the established goals? Does it have an impact on existing flows in the customer journey? We use the results to constantly improve the marketing case or to set up new cases.
In good company